The Durban FilmMart Institute is a non-profit company that facilitates local and international trade and investment in African film content
15th Durban FilmMart
19 - 22 July 2024
The Institute's annual flagship event, the Durban FilmMart, is a pan-African finance and coproduction market. Designed to create partnerships and further the development and production of African cinema, the DFM was named in UNESCO's 2021 Film Trends in Africa Report as 'the continent's best film market'.

Objectives of the DFM
Enable funding for promising projects and accelerate the financing of the participating projects through transnational cooperation
Stimulate development and production of African content
Encourage project collaboration between African Filmmakers from different African Countries.
Raise the visibility of film projects from the African Continent and create networking opportunities with potential co-producers and other industry partners
Click Here for more information about the various programmatic elements featured in the Durban FilmMart.
14th Durban FilmMart
21 - 24 July 2023
The premier film industry event in Africa took place under the theme African Constellations. The event featured 28 official projects and 7 partner projects, offering attendees a diverse range of opportunities to engage and connect. With 44 industry sessions and 23 Talents Durban participants, DFM fostered a vibrant atmosphere of knowledge exchange and innovation. The event attracted 70 influential decision-makers, both in the physical and online platforms, further enhancing the networking and collaboration prospects. The scale of the conference was inspiring, as 1018 delegates from 43 countries came together to take African cinema forward.  Notably, DFM achieved an incredible milestone of reaching 4092 total accumulative attendees, a testament to the event's wide-ranging appeal and relevance. Moreover, the 347 Finance Forum Meetings booked through DFM provided an important platform for forging strategic partnerships and business ventures. The event culminated with the presentation of 25 awards from partners to selected projects.
To view the 2023 DFM Industry Programme
Click Here
To review the 2023 DFM Project Dossier
Click Here
Africa's Premier Co-Production and Film Finance Market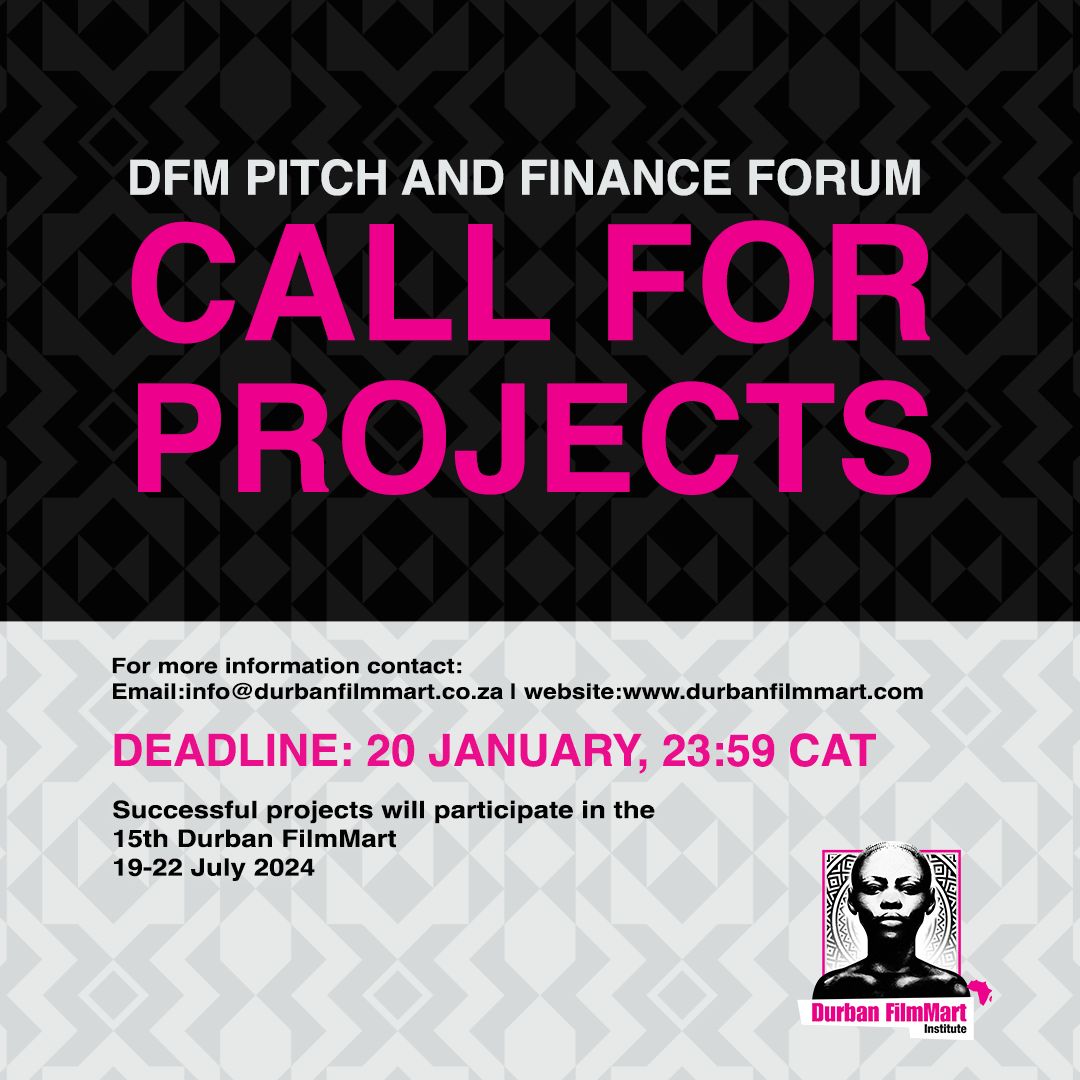 Project submissions for the 15th Durban FilmMart (DFM), Africa's leading film finance and co-production market open on 21 November 2023 and close on 20 January
Read Full Article