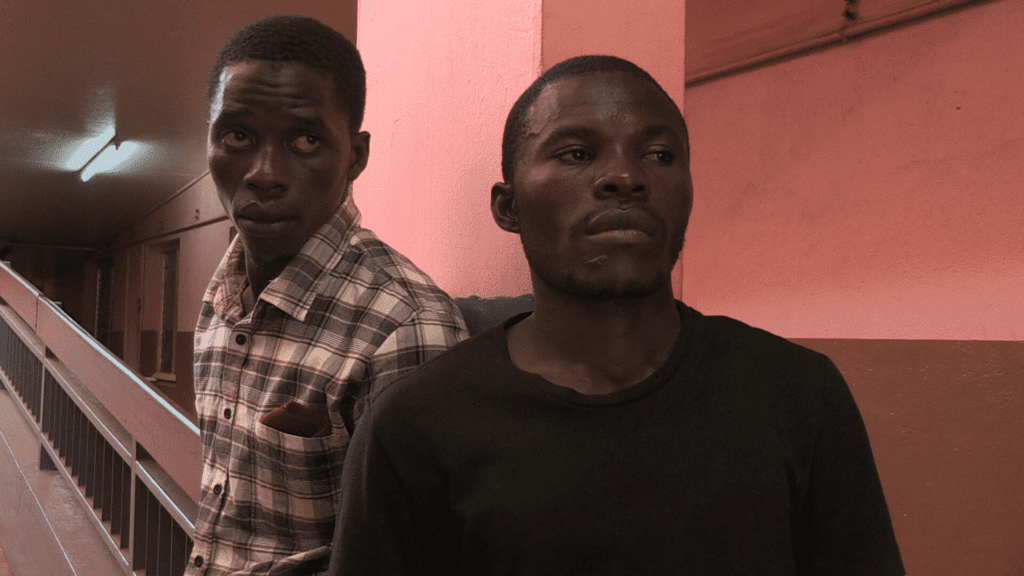 Higher Education
Rafiki Fariala's We, Students! is a poignant account of how Africa's youth remain at the mercy of institutions and figures of authorities even as they struggle to define themselves on their own terms.
The documentary follows a group of university-mates who become friends whilst pursuing their studies at Bangui University in the Central African Republic.
We, Students! is not shot in the highest picture quality, does not utilize the greatest sound, neither does it follow established documentary conventions. What it has going for it is a heartfelt, beautiful, coming-of-age narrative featuring a group of friends who go through so much together over the period in which they are students of this higher institution.
The documentary is shot entirely from Fariala's POV. He is observing his friends though and rarely turns the camera onto himself. This could be a criticism of his style but what he does manage to capture is priceless in its honesty and charm.
Apart from Fariala, We, Students! focuses on Aaron, Benjamin and Nestor. We uncover how these young men navigate student life, love, disappointment, success and even the dire economic situation in the country. To an extent, these friends collectively represent the dreams and aspirations of the young people in Central African Republic, and maybe even the rest of the continent.
What sets these young people apart from others elsewhere could be that they spend a lot of their time discussing political and societal matters, each conversation revealing grandiose plans of dragging their underdeveloped country out of the swamp of poverty and corruption. Very much invested in building their own futures, these young men challenge their professors and even the police who oppress them.
The film captures a palpable sense of a growing civic awakening of young people, as well as their impatience with the issues that have plagued their countries for decades. We, Students! works well due to the grandiosity of its scale. It captures moments big and intimate, even some which the subjects may not have intended for public consumption.
In the end, it is Fariala who spells out his personal hopes of becoming a filmmaker when he speaks directly into camera – one of few and far between moments in which the camera is on him. In so doing, Fariala seems to be speaking for everyone else who has appeared in the film – given how much he commands authority, both as filmmaker and subject.
As a piece of art, this documentary is a clear demonstration that independent filmmakers can, if given the chance, create work that manages to capture the daily lived realities of young people in a certain space. We, Students! provides a way of seeing into the future as imagined by young people.
Sources
https://www.idfa.nl/en/film/e5a19559-9b91-43ac-a8f2-ffba41329b67/we-students
Encounters South African International Documentary Festival
Catch the film at the Encounters South African International Documentary Festival:
Author
This story emanates from the Talent Press, an initiative of Talents Durban in collaboration with the Durban FilmMart. The views of this article reflect the opinions of the film critic Tonderai Chiyindiko.