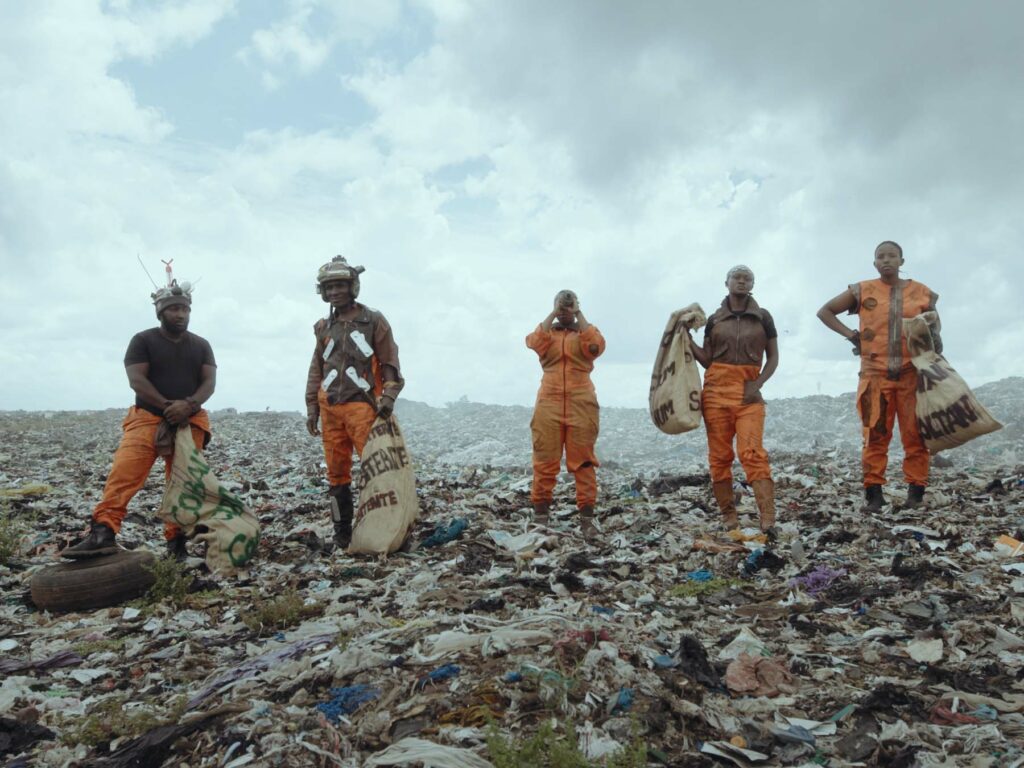 The Earth is Ours.
In an age where hygiene- personal and global- is a flimsy afterthought, who do we hold responsible for taking care of mother earth? Who is assigned this responsibility? How do we recognize nature's deafening cries of protest when we pay only passive attention to the well-being of the earth? These are environmental and geographical-related questions that Kantarama Gahigiri's Terra Mater raises in subtle tones in her documentary. In this pulsating j'accuse, mother earth has become a voice rife with anguish, demanding respect.
Thanks to global capitalism and fancifully dubbed modernism, the world is now a unified village. The advent of Covid-19 reaffirmed how deeply linked the world is, demonstrating how swift crises from one continent deeply affects not just the health but also the political and economic well being of the others. As death tolls increased in far-flung Asia, similar statistics began to show up in African and European countries. A global mandate to promote the wellbeing of the earth has thus become imperative. What this documentary demonstrates clearly is that although there are markers of differences- time zones, weather, unique political crises- citizens of the world must be unified in our responsibilities to the environment. Patriotism towards preservation of the earth should transcend national or provincial borders.
From the first few minutes of Terra Mater, the cinematography compels audiences to glimpse reflectively at a repulsive but important setting: the dump site. Debris from various houses, shops, and regions make their way to the commune and in its natural state, this site becomes ground zero for the gradual dilapidation of earth. Throughout the short timespan of the film, the filmmaker implicitly raises concerns ranging from nature, society, politics, and environmental crisis. Capitalist instincts and ideologies constantly place earth and by extension, humanity at risk. And this film is a cry of protest.
Kantarama Gahigiri often performs dual and tripartite roles in her films Screenwriter, production designer, producer, and director. This allows for a sense of artistic independence and control. Migration and the search for identity are prominent topics that she engages in her films. In her 14 minute short, Ethereality, she disects migration by interviewing Africans who have left their indigenous countries for over a decade.
The dialogue alternates between whispering and throbbing voiceovers. Despite the difference in the fiber of the voices, both are filled with intent and rife with coercive demands. This gives the documentary a sense of immediacy. So does the filmmaker's intellectual argument, similar to ideas upheld in films like Lemohang Jeremiah Mosese's This is not a Burial, It is a Resurrection and Anisia Uzeyman and Saul Williams' Neptune Frost. Earth's exposure to harm is directly tied to our history as humans. Locations and sites of historical and cultural relevance are being swept out by the crisis.
Who will stop the tide?
Durban International Film Festival
Catch the 44th edition of the Durban International Film Festival (DIFF), presented by the Centre for Creative Arts at the University of Kwazulu-Natal between 20 Jul 2023 – Sun, 30 Jul 2023
For more information visit: https://ccadiff.ukzn.ac.za
Author
This story emanates from the Talent Press, an initiative of Talents Durban in collaboration with the Durban FilmMart. The views of this article reflect the opinions of the film critic Seyi Lasisi.