The 14th Durban FilmMart (DFM), scheduled to take place from 21 – 24 July 2023 in Durban, is designed to be an event for film professionals seeking inspiration, professional development, and connection. Leaders in the film industry will share their expertise and provide invaluable insights to delegates.
This year's edition, themed African Constellations, will feature a diverse range of speakers and panellists sharing their knowledge in areas of production, development, marketing, distribution, animation and much more.
"As an institution dedicated to promoting and developing the film industry, we are pleased to present leading industry experts in the 2023 DFM In-Conversation series. The talks are an opportunity to not only spark debate and foster innovation, but also for speakers to impart valuable lessons learned from their own work, which can help others navigate and find their place in the thriving film landscape of Africa", notes Magdalene Reddy, Director of the Durban FilmMart Institute (DFMI).
Launching the programme is Tshepiso Chikapa-Phiri, a South African producer and accomplished CEO who founded Known Associates Entertainment (KAE).
Within KAE, a comprehensive creative hub thrives, encompassing a below-the-line agency, design studio, film production and development, and finance company. Currently, the company is undertaking the ambitious task of constructing a cutting-edge film and television studio in the Cradle of Humankind, just outside Johannesburg. One of KAE's notable achievements includes the creation of uBettina Wethu (2021), a multi-season series inspired by the popular Colombian telenovela Yo Soy Betty La Fey (renamed as Ugly Betty in the United States). KAE has also lent their expertise to international productions such as Universal Studios' feature film Beast (2022) and Sony Picture's The Woman King (2022). Additionally, KAE proudly produced ETV's inaugural EVOD feature film, Atlantis (2021), along with John Barker's The Umbrella Man, which premiered at the Toronto International Film Festival in 2022. Furthermore, their portfolio includes Fabian Medea's feature film Wild Is The Wind, which made its debut on Netflix in 2022. Chikapa-Phiri was recently appointed as the Chair of the Independent Producers Organisation in South Africa.
Effie T. Brown, CEO and owner of Gamechanger Films, is another distinguished headline speaker who has been invited to join the exciting lineup for the DFM In-Conversations.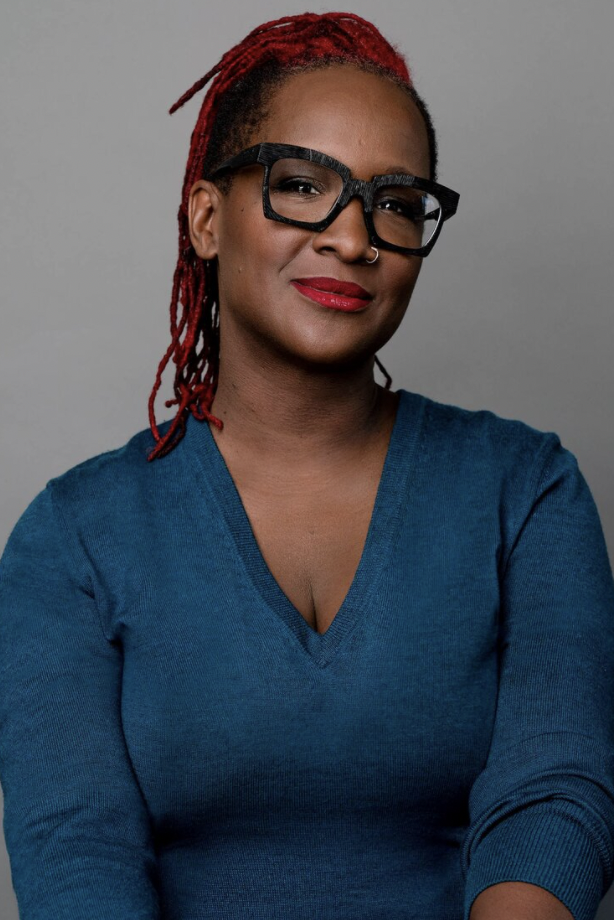 Brown spearheads the production, development, and financing of content by and about women, people of colour, the LGBTQ+ community and those with disabilities. Among Gamechanger Films' offerings are Amazon's Run Sweetheart Run (2020), which had its World Premiere at the prestigious Sundance Film Festival, and Netflix's Passing (2021), which was awarded the Sundance Film Festival Grand Jury Prize and received an Independent Spirit Award. Gamechanger's catalogue further boasts A24's The Inspection (2022), which World Premiered at Toronto International Film Festival. For the 2023 slate, Brown is producing a climate justice documentary titled Save Yourself! in partnership with TAZO Tea, along with other exciting narrative projects. Before Gamechanger, Brown served as an executive producer for the television series Star created by Lee Daniels. Additionally, she was involved in the production of Dear White People and Real Women Have Curves, which garnered her nominations for the Film Independent Spirit Awards.
Also joining the lineup is celebrated filmmaker Philippe Lacôte from Abigan. After working as a radio journalist, he transitioned to making short films, including The Messenger and Affaire Libinski, both of which travelled to numerous international film festivals. He explored various genres before turning his attention to his country's recent history in Chronicles of War in the Ivory Coast (2008). In response to the social and political crisis in 2002, Lacôte founded Wassakara Productions, a collective of artists, to provide alternative voices to the mainstream media.
His feature-film debut Run was chosen for Cannes Un Certain Regard in 2014. In his latest film, Night of the Kings (2020), Lacôte powerfully explores West Africa's biggest prison during a red moon night. The film, inspired by the political history of Côte d'Ivoire, was the country's official entry for the 2021 Academy Awards.
The DFM conversation series forms an important thread in the full DFM 2023 programme. Early Bird registration for participation is now open until the end of June.
Visit https://durbanfilmmart.co.za/ to review the options.
The Durban FilmMart Institute receives principal funding from the Durban Film Office and
the eThekwini Municipality.
For Further questions: [email protected]
___
ENDS